>
Dance Floor Sales
UK Events Ltd is one of the largest dance floor distributers in the United Kingdom.

All our dance floors come with a manufacturer's warranty for peace of mind. We offer full support over the phone and welcome clients to come to our warehouse for a comprehensive demonstration. Most of our floors are manufactured in the UK to a very high standard and comply to UK regulations. Our all new circular dance floor is Manufactured in China due to its complexity.

As we hire these floors out on a daily basis from our hire division, we know that all of the products we sell are of the highest quality and built to last.

Please see below our range of dance floors, which are all available to purchase from us at UK Events Ltd.
Starlit LED Dance Floors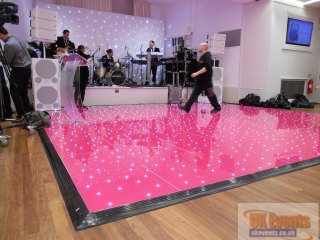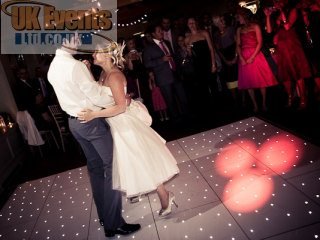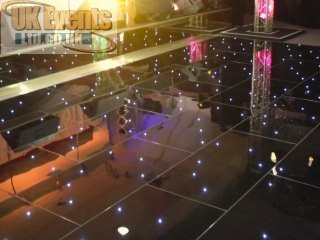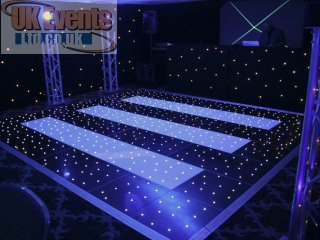 Please get in contact with us if you require an alternative size or to discuss your requirements.

Please click on your choice of colour for more information: White Starlit | Black Starlit
Black and White Dance Floor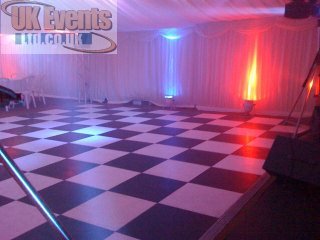 The classic black and white chequered dance floors is available to purchase in any size you require.
Please Click Here for further information
Pure White Dance Floor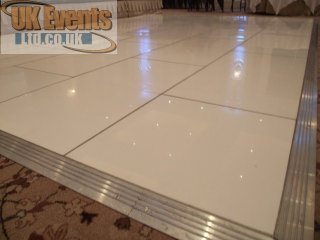 The pure white dance floor is perfect for wedding's, Birthday's and all special occasions. This is a very popular floor to purchase.
Please Click Here for further information
Pure Black Dance Floor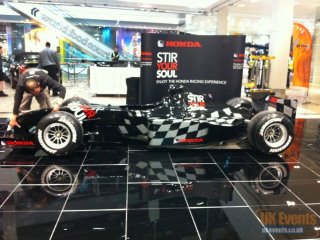 The plain black dance floor is a great choice for Corporate Functions, Themed Events and Birthday Parties.
Please
Click Here
for further information
The traditional oak parquet dance floor is a perfect all-round hard flooring suitable for large dance events.